Brochure Broker is a One Stop Shop for all brochure Display and Distribution requirements. Brochure Broker, over 30 years in the business offer a comprehensive and professional Brochure Display/Distribution service throughout the hospitality industry.
The Brochure Broker Display System remains unique and is augmented by a comprehensive distribution system with 600 locations serviced within Dublin, encompassing Meath, Wicklow and Kildare and a further 400 locations nationwide !
Benefits
81% of tourists are influenced by brochures when choosing an excursion
Brochures raise awareness of your visitor attraction
24/7 display & guaranteed availability on our stands
Low cost & effective method of advertising
Select large target audience in high footfall locations
Brochures are the # 1 source of information for tourists visiting any city or country as confirmed by an international study commissioned by IAPBD
Do you need to attract more visitors? Maximise Sales and generate more income? Our strength is in tourism marketing and our experience in the tourism industry can help market your business from small independent companies to national organisations.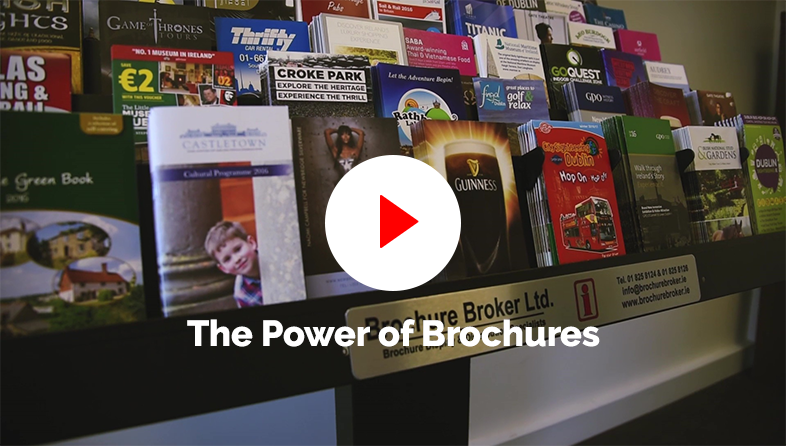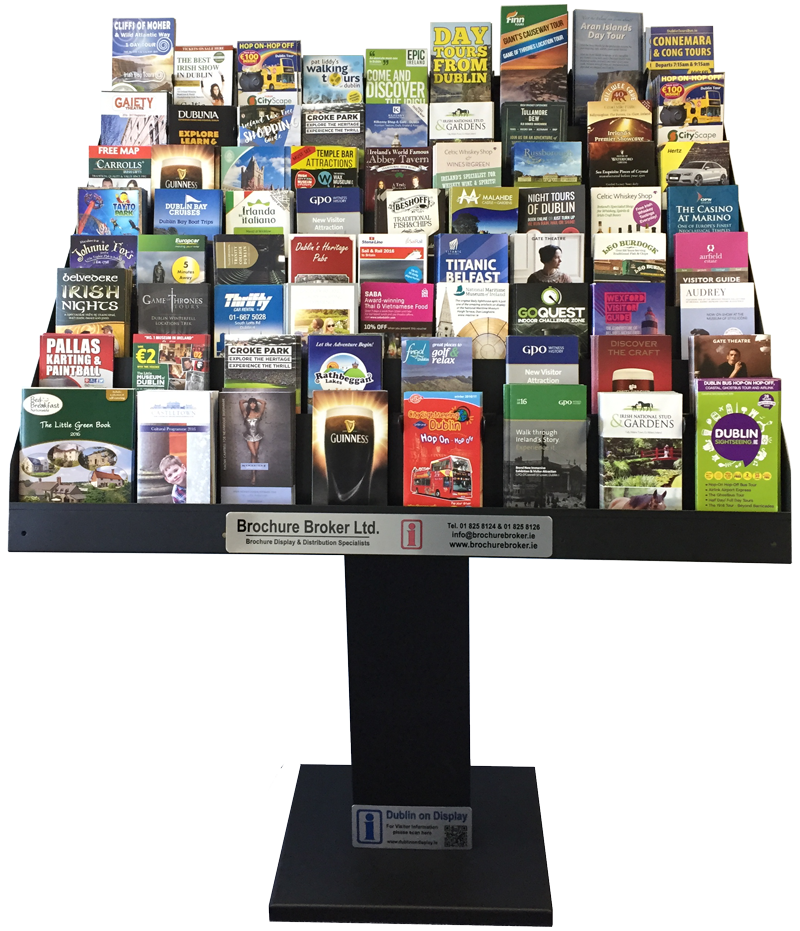 Why Brochures Are Effective?
Brochures are the most popular & valuable Information source for visitors
# 1 influence of tourists & visitors – Effective
Guaranteed 24/7 Display of your brochures – Always On Duty
Quality service at a reasonable price
Essential to promote your visitor attraction / tourism venue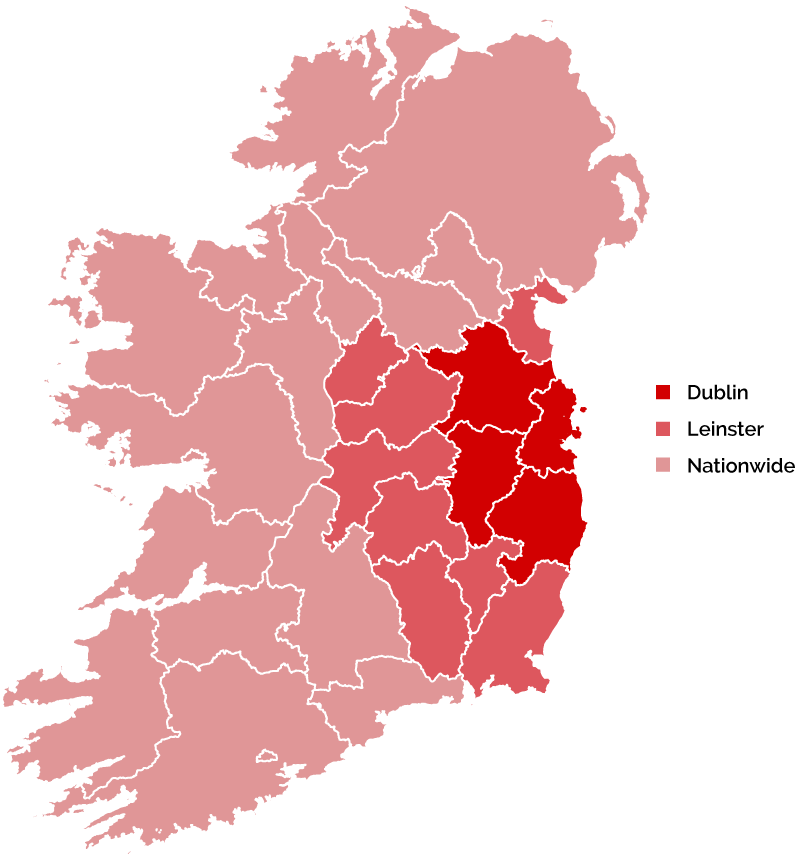 Hotels, Guesthouses, Hostels, Self-Catering Accommodations

Failte Ireland, Visit Dublin Tourist Offices & Tourist Information Centre's


Car Hire Companies in Dublin Airport



International Colleges & Student Accommodations